Arsenal fans disagree over Robin van Persie move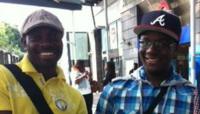 Newsbeat has spent some time with fans in North London talking about Robin van Persie leaving Arsenal for Manchester United.
Van Persie joined the Gunners in 2004 for £2.75m but a price has been agreed to sell him to Premier League rivals for £24 million.
Most of the Arsenal fans we've spoken to think van Persie's departure is a real loss to the club.
16-year-old Aaron said: "It's a sad day for Arsenal.
"Last season, van Persie was the top scorer in the Premier League. And now you put him in Manchester United who already have Wayne Rooney. Arsenal aren't going to be able to compete this season."
35-year-old Moses Oluwashola disagrees. The pair went head to head.
Moses: "We're getting a good price for him. He's 29 now, getting on in his career and he's injury prone.
"If he wants to leave, let him leave. Arsenal will now step it up.
"Van Persie himself didn't come into his own until Thierry Henry left Arsenal."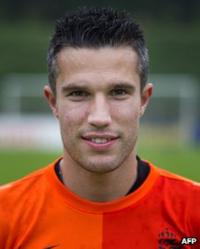 Aaron: "By the time Arsenal step it up, we could be near the bottom of the league.
"Nobody in the team is good enough to replace him."
Moses: "If he had gone to Manchester City, I would have been more annoyed, because they take our best players."
Aaron: "Manchester United are a huge rival. This season will be hard."
Van Persie's move gives Alex Ferguson the opportunity to play Rooney and van Persie off each other, or up front on their own.
The Manchester United manager is confident a deal for Robin van Persie will be completed in time for Monday night's match at Everton.
Manchester United fan Adam in Bury St Edmonds texted Newsbeat, saying: "Robin van Persie is a quality purchase for the reds. It's a slightly high price for a 29-year-old but him and Rooney up front should be good."