Rising costs are blamed for a drop in driving tests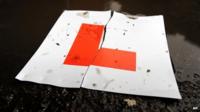 The rising cost of driving is putting people off taking their tests, according to motoring groups.
Figures from the Department for Transport show 200,000 fewer tests were taken last year than five years ago.
The AA, RAC Foundation and Institute of Advanced Motoring are warning that drop could make it harder for people to find work.
They're especially worried about people living in rural areas where there are limited public transport services.
Twenty-year-old Emma Radwanski lives eights miles outside Bournemouth in the Dorset countryside and says she can't afford driving lessons.
"It makes it a lot harder to get a job," he said.
"It makes it harder to go and see my friends.
"It makes it harder just to go and do anything like the cinema or shopping."
Feeling guilty
The cost of getting a licence and taking the theory and practical driving tests is £143.
That is a relatively small amount compared to the rising cost of lessons, fuel, MoT and insurance.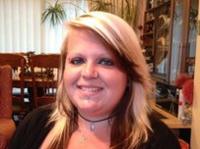 Paul Watters from the AA says younger drivers are being put off getting a licence by big rises in the cost of insurance.
"Young drivers realise how important getting a licence can be," he said.
"It may mean a ticket to a job. It may mean a ticket to further study."
Emma says having to rely on friends and relatives leaves her feeling guilty and has given up trying to get a licence.
She said: "I don't think I'll ever be able to get a licence or save enough money to do lessons, to buy a car, to afford lessons, to pay insurance or to pay tax.
"That makes me feel awful."