Mobo Awards 2012 to be held in Liverpool in November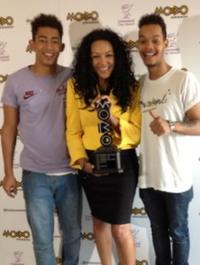 This year's Music of Black Origin (Mobo) Awards will be held at Liverpool's Echo Arena on Saturday 3 November, organisers have announced.
Last year's event took place in Glasgow and will return to Scotland in 2013 and 2015 as part of a three-year deal to host the show.
The Mobos, which celebrate urban music in the UK, are now in their 17th year.
In the past the awards have seen appearances from Jay-Z, Rihanna and Amy Winehouse.
Awards founder Kanya King said: "We had a fantastic show in Liverpool two years ago and worked very well with the City.
"Both Liverpool and Mobo are getting ready for another historic event in this Olympic year."
She said the event is now very much about celebrating British talent.
"When we started 80% of the acts performing were from the US - now it's the other way around. Our UK acts are the global superstars."
Nominations for this year's awards will be announced in early September.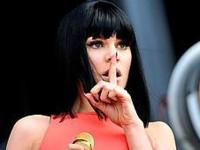 Jordan Stephens from London duo Rizzle Kicks, who were nominated for three awards in 2011, said: "Mobo is a great platform for music artists.
Speaking to Newsbeat at the launch his bandmate Harley Alexander-Sule said: "The Mobos gave us our first experience of being at an award ceremony or being nominated for anything. Wining gave us that extra bit of belief.
He added: "To be invited back for the launch this year is actually a bit of an honour."
Rizzle Kicks said they would love to walk away with prizes for best album and best video if they get nominated.
Jessie J was the big winner at last year's Mobos.
She won four prizes including best album for her debut Who You Are and best song for Do It Like A Dude.
Tickets for this year's event go on sale on Wednesday 15 August.