Bloc Party reunion for new album 'nerve-wracking'
6 August 2012

From the section

Music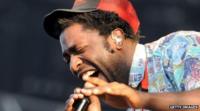 Bloc Party lead singer Kele Okereke has described initial sessions for the band's forthcoming new album as "slightly nerve-wracking".
Earlier this year the foursome came back together after a two-year absence to record their fourth album Four.
Since Bloc Party's last album in 2008 Okereke has released a solo album.
"If you haven't interacted with human beings for a while you don't know how it's going to feel. It all came back very naturally," he said.
'Ground us down'
The band have spoken in the past about how they felt they needed some time apart after releasing their third album Intimacy four years ago.
The singer and guitarist said the band had toured "extensively for about six years non-stop" and that "it just ground us down a little bit".
"I think if we'd made another record after Intimacy it would have been quite a poisonous headspace for us all," said Okereke.
"Having time out was the best thing we could have done."
The band are playing shows in the US and Europe before returning to the UK in October for a nationwide tour.
"One of the things we've learned is that we need to make sure we're sensible in scheduling time off between shows," he explained.
"We're older now. We know about each other's space, when to be around each other, when not to be around each other. It's part of the learning."
'Reasonable people'
Okereke denied that relations within the band at the end of promoting the last album were strained, saying they were "great".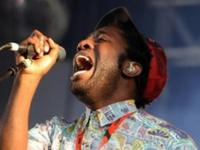 "I think in any collaborative venture, there are going to be times when you don't all see eye to eye with the people you're involved with," he said.
"We're quite lucky in the band in that we're all quite reasonable people. Things never really got out of hand."
Their forthcoming new album Four was recorded in the early part of 2012.
Okereke said he was excited by the sound of their latest material.
"We were conscious that things shouldn't sound too overcooked," he said. "We wanted it to sound quite live and raw.
"For me it's our most intense record, the most confrontational sounding as well."
Bloc Party's fourth album Four will be released on 20 August.