Google action against YouTube music rip off websites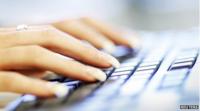 When it comes to hearing that favourite track how are you likely to get it onto your MP3 player?
Buy it online, get the CD or some may just rip it off by downloading it off YouTube.
Mark owns one of the UK's biggest YouTube converter websites.
He said: "What we do is listen to the track for you and offer the MP3 to you as a download. It only takes one click of a button."
But taking music this way is illegal.
Mark says he's been hit with a cease-and-desist notice by Google, who own YouTube.
"They said what we're doing is illegal and threatened us with huge fines, and prison time in the States."
Illegal
At its peak Mark says his site was getting 15,000 people a day.
He admits the letter unnerved him but says out of principle he refuses to take his site down.
"We certainly never set out to rip anyone off or cause trouble," he said.
"It was a technical project I set up with some friends to access remixes you can't buy."
Mark isn't the only one facing this legal threat.
In the US, another popular site, which says it has 200 million users, has been served with a legal notice demanding it stops running its site.
Google says that sites like these violate their terms of services (ToS) which they will continue to enforce.
The other issue is copyright. Putting a video on YouTube does not mean that person has given you permission to make a copy of the audio from it.
It's only there so you can listen or watch it anytime. Using YouTube converters to download anyone's content is copyright infringement and illegal.
Mark has now moved to the Isle of Man where the copyright laws aren't as strict to try to protect himself.
He insists he's not making any money from his site.
"I'd rather a compromising letter, not a bullying one, asking us to work together," he said.
"I accept legally yes there's a fine line but it's about 3,000 miles wide.
"There's a grey area when a user comes to use it but I don't believe actually creating this sort of site isn't outright illegal."
'Official sources'
But The British Phonographic Industry (BPI), which represents the UK music industry, says that these sites infringe the copyrights of musicians.
Chief Executive Geoff Taylor said: "Music companies have partnered with services like YouTube to allow fans to stream millions of songs legally for free, backed by advertising.
"Sites and apps that make money by turning those streams into downloads destroy the economics that allow this kind of innovation to happen.
"We're encouraging YouTube to make sure that third parties don't abuse its service in this way."
Mark thinks he's providing a necessary service.
"We offer the tools for people to get audio that you can't always buy from official sources," he said.
"It's up to users what they do with that audio. Legality depends on many factors like where you live and the laws there. We aren't users' lawyers."
Newsbeat put to him that his site serves to facilitate crime by allowing people to copy songs and videos that do not belong to them.
"Yes maybe," he admitted. "But they also help promote artists and at the end of the day true music fans will go to the concerts and buy the real thing anyway."