DJ Fresh won't 'water down' sound for global success
2 August 2012

From the section

Music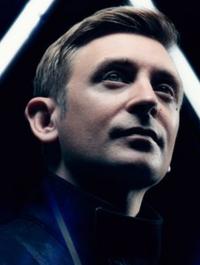 DJ Fresh says he won't "water down" his signature sound after signing a new six-album worldwide recording deal.
The producer, whose real name is Dan Stein, has achieved number one hits with Louder and Hot Right Now in the last 12 months.
He denies that he'll have to change to appeal to a greater audience.
"What's actually happened is that the charts are getting toughened as a result of the music that's taking over," argues Fresh.
"It's a sign of change that things are getting tougher and more upfront," he says.
He's released three solo albums across his 15-year career which started with critically-acclaimed underground dance outfit Bad Company.
"Now I'm getting pop acts that want to work with me because they think that what I'm making is the next thing that's most likely to get them to the top of the charts.
"If somebody says, 'This needs to be more poppy', my argument would be, you need to go and find someone who thinks that that's good.
"I'm going to make what I think is good. If it does well that's great, if it doesn't, it doesn't."
The producer has signed three new deals with Ministry Of Sound, Columbia and Universal publishing, which focus on taking his music around the world.
"It's quite an epic amount of albums," he said. "I just remember it being for more albums that I can think about doing in the near future. I'm really excited about it."
Next 'big' thing
He says the pressure which will come with producing a high volume of new music is something he's looking forward to.
"I react pretty well to pressure," he says.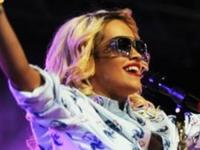 "Since Louder there's been so much pressure to come up with stuff really quickly.
"But if it wasn't for that pressure I'd never finish anything - I'm really pedantic."
The last few years has seen an explosion of popularity for dance music with artists like David Guetta and Calvin Harris regular fixtures at the top of the official charts.
He thinks it's a break-through moment for UK dance internationally.
Earlier this year his track Hot Right Now featuring Rita Ora went top 40 in 18 different countries.
"It's become apparent that the stuff we've been doing recently is breaking outside of the UK," says Fresh.
"Having a global label is the next step in furthering it and pushing it as far as it can go."
His new album Nextlevelism features collaborations with Rizzle Kicks, Juliette Lewis and Professor Green and is released on 1 October.