Britain's Got Talent 'all positive' for Ryan O'Shaughnessy
31 July 2012

From the section

Music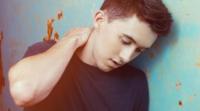 Ryan O'Shaughnessy is recalling the moment he sat with his guitar in front of Britain's Got Talent judges Simon Cowell, Alesha Dixon and David Walliams at his TV audition earlier this year.
"I was thinking, 'Wait a minute, what am I doing to myself?'" he says. "I'd never played my songs to anyone before so it was really a chance to get a bit of feedback on them."
That "bit of feedback" eventually landed him a spot in the 2012 series final and a recording contract.
He was beaten in the final by entertaining duo Ashleigh and Pudsey but says his experience on the show was "all positive on my part".
Big audition
That was three months ago and he's now got time to reflect.
The memories are there as are the six million views of the 19-year-old's audition on YouTube.
"I woke up on the Monday morning after the final and I literally had one of those moments where I thought, 'Was that a dream?'"
It's a lifetime away from his first 'forage' into music - a home-recorded video of him as a toddler sat in a high chair singing a Boyzone song.
"My mum is saving that one for my 21st," he laughs. "She has a couple of copies of it in case I try to destroy it."
Contract wrangles
The Dubliner picked up a guitar and started writing songs at 15. Before entering Britain's Got Talent he appeared on The Voice Ireland after being entered by his mother.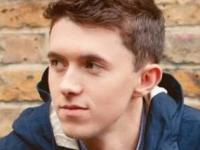 Before appearing on Britain's Got Talent he'd already signed a contract with Universal through The Voice but managed to negotiate that to allow him to sign with Sony and take part in BGT.
"I learned a lot about the music industry and who controls what sort of things in the different sides," he says. "It was a big learning curve.
"Just read what you're signing," he advises people. "I was a bit naive back then. Everything has worked out but I could have been tied up the Universal stuff. I'm very lucky.
"That's what you sign up to when you go on one of these shows because they do give you that platform. You've got to give, to get."
Fresh plans
His stint on BGT has landed him a record deal and the opportunity to make an EP.
He says there wasn't anything he disliked about his time on the show.
"I'm sure there are people that have had negative experiences on these shows," he says.
"At the end of the day they are making a TV show so they need to make it entertaining.
"They're going to do whatever they need to do to make it entertaining."
The first music he'll release is an EP which features the track he performed in his BGT audition. No Name - written at home in his bathroom - is released on 13 August.
His debut EP is full of simple but heartfelt acoustic tracks he showcased on the show.
"The last thing I wanted was to be signed up to and to put out something that I'm not happy with that's overproduced. For me the simplicity is the best part of it.
"Everything has changed for me."