Superstar winner didn't know about show's 'bad press'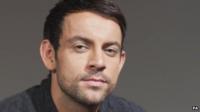 The winner of Superstar says he has not being paying any attention to the bad press the show has got.
Ben Forster won the ITV talent show and will now be playing Jesus in an arena tour later this year.
The show has had low viewing figures and Joanna Page, star of Gavin and Stacey, has criticised the programme for making "people think anybody can be an actor".
Ben says that he hasn't had time to see the feedback for Superstar.
He said: "I've not seen a newspaper. Literally all I've had is my Twitter.
"Everyone that tweets me so far has been nice because they are sending me a personal message.
"I didn't know there was any bad press."
He also did not agree with Joanna Page's comments that the show had not required them to demonstrate their acting ability.
"We're making a TV show that's got to be full of entertainment," he said.
"I think if you stuck 10 monologues in a row, no-one would watch.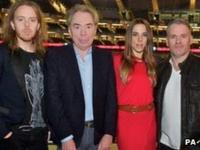 "Everything is acting through singing in the show so in a way I think it demonstrates exactly what we needed for the musical."
Along with Tim Minchin and Melanie C, Ben will be performing with Radio 1 DJ Chris Moyles.
He said: "Chris is Chris. I want him to like me. I'm a bit scared about sharing a tour bus with him, but I'm sure he's going to be a right laugh.
"I think we'll definitely get along."