Michael Jackson's mother 'returns home' to children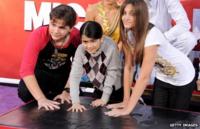 Katherine Jackson has reportedly returned home a day after she temporarily lost custody of Michael Jackson's three children.
The late singer's daughter, Paris, tweeted on Thursday: "Grandma's here!", while Marlon Jackson also tweeted that his mother was back.
The 82-year-old was reported missing at the weekend but later turned up with relatives in Arizona.
Police were also called to her LA home on Monday over a family row.
Officers said a "minor scuffle" took place and it was reported that Janet, Randy and Jermaine Jackson had tried to confront Michael's three children.
The missing persons report came after Paris claimed she hadn't spoken to her grandmother for more than a week.
The temporary guardian of the Michael Jackson's three children is now Tito Jackson Jr, the singer's nephew.
However Katherine has said she wants to get the guardianship back and that she's "devastated" they've been taken away.
The events seem to show a distinct split within the family since Michael's death in 2009.
We take a look at who's who in the Jackson clan.
Prince, Paris and Blanket Jackson
Michael Jackson's three children are 15-year-old Prince Michael, 14-year-old Paris and 10-year-old Prince Michael II, known more commonly as Blanket.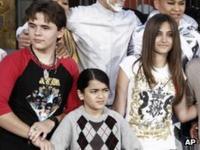 They were a left a large share of the singer's estate in his will.
When he died the singer was in considerable debt but the estate has since made an estimated £290 million in posthumous profits.
CCTV footage obtained by a news programme in the US appeared to show Janet Jackson arguing with her niece Paris at the LA home.
In one message on Twitter, Paris was concerned about the lack of contact with her grandmother.
"8 days and counting," she wrote. "Something is really off. This isn't like her at all. I wanna talk directly to my grandmother."
Katherine Jackson
Michael's mother, 82-year-old Katherine, is the legal guardian of the singer's three children.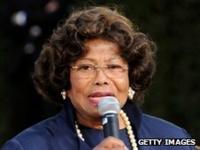 She was also given a share of her son's estate in his will.
A few days ago, Katherine was reported to police as missing but she turned up at the home of her eldest daughter Rebbie. Police then closed the case.
Some of her siblings claim she's been ill and they were helping her to recover.
One of her lawyers, Sandra Ribera claimed," a plan has been in place for the last three years to remove Katherine Jackson from her home and her beloved grandchildren."
Janet, Jermaine and Randy Jackson
Janet is the youngest Jackson sister while Randy is the youngest brother. They, along with older brother Jermaine, turned up at the LA home of Michael's children.
Police confirm there was a "minor scuffle" between two members of the Jackson family at the LA home of Katherine but they wouldn't confirm which two.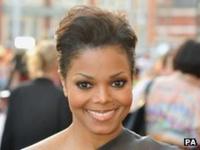 None of Michael's siblings were left anything in the singer's will.
Several have expressed doubts about its validity but they have never submitted a formal court challenge.
Jermaine has previously taken to Twitter to address claims about his mother.
He wrote: "This is our mother and her health is paramount. We are not inventing or plotting anything. We are following doctor's advice. Period."
Tito Jackson Jr.
Tito Joe Jackson (also known as TJ or Tito Jackson Jr.) is the son of original Jackson Five singer Tito Jackson.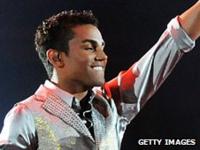 He's a member of the group 3T. He was featured in a Channel 4 documentary in 2008 called The Jacksons are Coming in which he and his brother Taj are seen renting a house in Devon with their father and other Jackson family members.
He performed with 3T at the Michael Forever - The Tribute Concert at Cardiff's Millennium Stadium last October.
John Branca and John McClain
Branca and McClain are lawyers who act as the men responsible for the Jackson estate.
Part of that remit, as requested by Jackson in his will, is to make sure the singer's mother and children are provided for.
They vehemently deny forging the will and released a statement accordingly.
It said: "We are concerned that we do what we can to protect them (the children) from undue influences, bullying, greed, and other unfortunate circumstances."