The Voice UK has no problems, says BBC spokesperson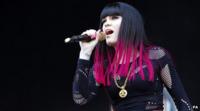 A spokesperson for The Voice says things are on track after rumours that two of the show's coaches had quit and only five people had turned up to an audition.
It's been reported that singer Jessie J and Sir Tom Jones have not signed up for the second series.
But the BBC says nothing has been confirmed and discussions with coaches are still ongoing.
Representatives for Sir Tom Jones and Jessie J have refused to comment.
At the weekend, talent scouts for the programme had called on singers in Birmingham to come and perform for them in the hope they would then sign up and register online, eventually performing for the coaches.
But only five contestants showed up.
A spokesperson for the show said: "Saturday's event was just an open mic night. Our official auditions will run nationwide in August and September and we've had a huge response.
"More than 25,000 people have already applied. That's more than last year."
They also said that the turnout was much better on the Sunday.
Applications for registration to audition for the show end on 28 July.
In June, the show was also forced to cancel its live tour due to poor ticket sales.