Original Sugababes regroup as Mutya Keisha Siobhan
20 July 2012

From the section

Music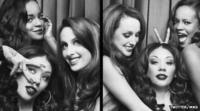 The original line-up of girl band Sugababes have regrouped and launched under a new name called Mutya Keisha Siobhan.
A spokesperson for the trio confirmed they have signed a recording deal with Polydor and that they are writing songs for an album.
Formed in 1998 the original line-up released singles like Overload, New Year and Soul Sound.
The final original member to leave Sugababes was Keisha Buchanan in 2009.
Line-up changes
The current line-up of the Sugababes is Heidi Range, Amelle Berrabah and Jade Ewen.
The announcement comes after months of rumours that a possible reunion could be on the cards.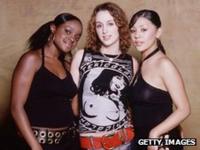 They have reportedly collaborated on songs with Emeli Sande and producer Naughty Boy.
In their first interview as their new outfit Keisha Buchanan told website Popjustice that she couldn't talk about the use of the Sugababes name.
"Basically, I can't say too much about it," she said. "Legally I've been told I can't speak about it."
Siobhan Donaghy was the first member of the first line-up to leave the band in 2001.
She was replaced by ex-Atomic Kitten singer Heidi Range.
Mutya Buena followed her in December 2005 saying she was leaving the band for "personal reasons" before starting a family.
Both Siobhan and Mutya subsequently went on to release solo material.
Keisha Buchanan left Sugababes in 2009.
In 2011 she told Newsbeat that she still "can't talk" about the reasons for her split from the band which left them with no original members.
"Legally I can't go into too much detail," she said. "I've got no hard feelings towards anyone and I understand that life has to go on."