More British people are being hospitalised abroad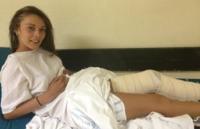 More British people are ending up in hospital in popular holiday destinations abroad.
New British Foreign and Commonwealth Office (FCO) figures show serious hospitalisations in Spain, Greece and Egypt are all up almost 10%.
Worldwide 3,739 people from the UK ended up in hospitals in the 12 months to April this year.
The FCO base their figures on injuries or illness that could be life-threatening.
Last year on average 70 British people were hospitalised every week while abroad.
More than 30% of these were in Spain with the majority on the Islands of Ibiza and Majorca.
The Balearics have shown an upwards trend with hospitalisations over the last two years.
Life-threatening injuries
Paul Abrey, the head of the British Consulate for the Balearic Islands, said: "Far too many people put themselves in vulnerable situations.
"That may be drinking too much, drugs or making themselves incapable and not taking appropriate precautions."
UK officials in the Balearics now deal with the highest amount of British people hospitalised in the world.
Five hundred and forty-one people had life-threatening injuries on the islands last year.
In Ibiza's main hospital, Can Misses, it starts to get busy around 5am when the clubs start to close.
In the waiting room it's not hard to find a British voice.
Doctor Jesus Gonzales works in the A&E department and said: "Nearly all the people who come here come to go the clubs and nearly all of them take drugs."
The weekends are busiest in Ibiza.
Rihanna, who is 19 and from the West Midlands, fell off a stage dancing in San Antonio's West End.
"People who take drugs end up in here, but people who don't end up in here anyway.
"That's because even if you don't, some people just get pressurised into it. Especially if you're naive and you're on your own."
Travel insurance
The FCO says many of the hospitalisations involve teenagers who come on holiday unprepared.
Other causes include road accidents and balcony falls.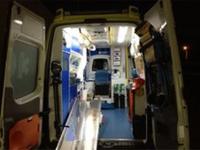 They blame people taking drugs and drinking more when away.
It's also thought there are more people travelling on their own and without a tour operator.
Abta, which represents travel companies, thinks this means people aren't getting as much local advice.
It says booking with companies with good reputations means you'll get information on things like vaccinations and insurance that can keep you out of trouble.
The UK embassy points out that people should take out travel insurance before they go away.
They also say people should get a European Health Insurance Card (EHIC) which is free and allows basic hospital treatment if you are hurt in most of Europe.
Overall the hospitalisation figures worldwide remain relatively unchanged.
When visitor numbers are taken into account Brits are most likely to be hospitalised in Greece followed by Thailand.