Newsbeat listeners 'rebrand politics' for youth appeal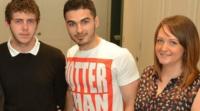 Newsbeat listeners have been quizzing MPs all week about a theory that politicians put off 18 to 24-year-olds from voting in elections.
The final challenge for the listener panel was to work with a global branding company to show politicians how they should target 18 to 24-year-olds.
They met up with branding company Wolff Olins - whose previous campaigns include the London 2012 Olympics.
Here are some of the ideas that came from the meeting between them and listeners Michael Rogers, 19, Kae Abdulla, 22 and Nicola Mackenzie, 20.
How to market an alternative Parliament?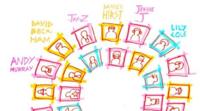 The challenge: How can we make parliament more representative of the people that 18 to 24-year-olds look up to?
Instead of having MPs just in local area constituencies, politicians should introduce representatives from other groups. Community youth leaders, musicians, DJs, bloggers and athletes could be alternative leaders.
Helping young people get involved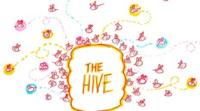 The challenge: How to get young people to make things happen where they live?
Groups of young people can come up with an idea to help their communities like getting bee hives at their local school or starting a café for the unemployed. They say ideas like these would be a good way of tackling social issues.
Getting more access to MPs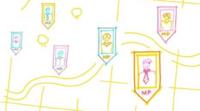 The challenge: To get politicians to come to young people more?
MPs could create real life or virtual 'pop ups' - informal stations that appear in local areas. Another idea was a live online youth chat forum where young people can chat to their local MPs in real time.
Tweet us at @BBCNewsbeat