Musicians missing royalties over copy-cat chart songs
4 July 2012

From the section

Music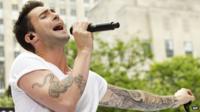 Musicians could be missing out on royalties because of copy-cat cover versions which come out before their tracks are released.
That's the concern from PRS for Music, the body which collects and distributes song royalties.
Payphone by Maroon 5 and Whistle by Flo Rida are two recent examples of a cover version charting before the artists own recording.
PRS says these covers operate in a "tricky" area of licencing.
Itunes and the Official Charts Company have declined to comment.
Composers
PRS for Music said the original songwriters would still get paid but not as much as they would if someone bought their track.
Barney Hooper from PRS for Music said that along with record labels and publishers the trend was something they were "investigating" and "thinking about a bit more".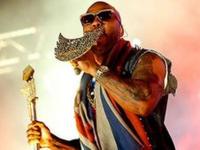 "Let's say if they chart very highly - that could be quite a bit of money that the performer who was meant to perform it would be losing out on," he said.
"We want consumers to know that they are buying a track or a song that's by the people they think should be performing it."
The trend has come about as different artists and record labels employ varying strategies for releasing tracks.
Some songs are made available by online retailers from the point that they begin receiving radio play, a record company release strategy known as On Air, On Sale.
Other labels prefer awareness to build through weeks of radio play and online streaming before tracks are placed on sale.
It's that window that cover artists have released versions in.
Artist view
US star Flo Rida, who has scored chart hits with songs like Low and Wild Ones in the past, said he understood why this had come about saying "the fans are always anxious to hear some new music".
In the last few weeks a cover version led him to pull forward the release of his most recent single Whistle.
The cover, called Let Me Blow My Whistle, hit number 20 in the official midweek chart update and sold more than 8,000 copies.
Flo Rida said: "It's OK to cover my work but when it comes down to getting compensated for something that's not theirs, I do have a problem with it.
"When I saw it, I called my [record] company and said, 'What's this?' They fixed the problem."
Confused
Last month a cover version of Maroon 5's song Payphone reached number nine in the UK singles chart a week before the US band's track was released.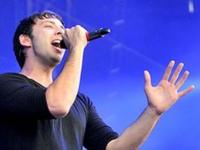 The version of Payphone, by Precision Tunes, reportedly sold more than 30,000 copies on its way into the top 10.
They've also recorded versions of tracks by artists like Justin Bieber, Usher and Chris Brown in the past. They're usually sold for around 79p per track.
Maroon 5's original track went on to reach top spot the week after, shifting more than 140,000 copies.
London rapper Example said some people may be confused and may have bought these versions by mistake.
He said: "I saw that and I thought, 'Is that Maroon 5 or have Maroon 5 changed their name?'
"When you listened to it, it was actually a really good cover.
"I sound like I'm talking in tune so it's hard to cover my tunes."
According to one newspaper report this week, Precision Tunes have said they would now stop releasing cover versions.