The Vaccines admit they are a 'pop band' and love Abba
28 June 2012

From the section

Music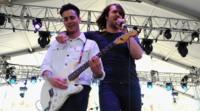 One of the few new guitar bands to impact the charts in recent years, The Vaccines, have outed themselves as a pop band.
"We see ourselves as a pop band but I guess people wouldn't," muses lead singer Justin Young.
"I think we're playing rock 'n' roll but absolutely like the Beatles we're a pop band, like the Rolling Stones were a pop band, The Kinks, you know."
There have been numerous articles written over the past few years questioning where all the great new guitar bands have gone.
Pop overtaken guitar
Kaiser Chiefs, Kings of Leon and Coldplay still have mass appeal but the charts have been overtaken by pop queens such as Lady Gaga and Katy Perry and singer/songwriters such as Ed Sheeran and Adele.
Since it was released last year, The Vaccines' debut album What Did You Expect From The Vaccines, has spent 50 weeks on the UK chart, peaking at number four.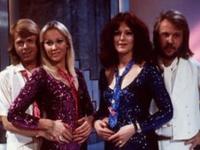 Despite their indie fan following though, Justin Young is proud to classify what his band does as pop.
He said: "I think pop's become a dirty word and it's a shame but I think it's only become a dirty word because of what people are associating with pop music at the moment.
"I find the majority of pop music is very safe and auto-tuned, synthesised. I find that upsetting because I find that a lot of the self-expression has fallen by the wayside a bit."
As if to back up his point even more, when challenged as to who his favourite pop bands are, Young replies, "Abba.
"Abba are my favourite band probably. I think they're incredible. That's all I've been listening to recently. They're not my favourite band of all time but they're my favourite band of the moment."
So does Young's goodwill towards Swedish pop extend to the enormously successful jukebox musical Mamma Mia?
"No," the singer replies, "that's just a step too far."
The Vaccines played Radio 1's Hackney Weekend and their second album The Vaccines Come of Age is released in September.