Suicidal teenagers 'let down' by parts of health service
29 June 2012

From the section

Health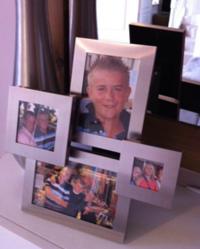 Suicidal teenagers are not getting the help they need, it's claimed.
Charities, doctors and relatives say it's because parts of the health service can't decide if they should be treated as adults or young people.
As a result some end up getting no help at all.
People under the age of 16 are treated by the Child and Adolescent Mental Health Service (CAMHS) and over-18s are automatically helped by the Adult Mental Health Service (AMHS).
However, in the middle are 16 and 17-year-olds who don't automatically fit into either service.
Danielle Hale's brother Robbie was 16 when he took his own life near Portsmouth last year.
She says he got practically no help because he was in a "grey area" and was forgotten about.
After Robbie's first attempt to kill himself, he had a meeting with mental health workers but Danielle says there was no follow-up care.
Robbie died four months later.
"It makes me really angry," she said. "He was happy, always up for a bit of banter, a sportsman."
She says the authorities "don't take it very seriously".
'Scary'
Suicide is the most common cause of death among young men in Britain.
Figures show around 800 young people die every year but around 19,000 attempt it.
Doctors are advised to treat anyone over 16 as an adult.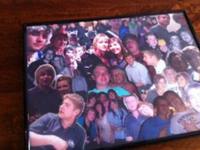 When young people are no longer eligible for child services there is often a period of no support as they wait to access adult services.
They can be put at the back of long waiting lists and for some young people that means they do not get the help they need.
Adult services are different from adolescent services with different counsellors and varying treatment plans.
Erin Wright from the charity YoungMinds says in CAMHS there is a focus on getting better whereas with adult services the focus is on coping with the problem.
She says it can be "scary" moving from one to the other.
The General Medical Council (GMC), which regulates GPs, says it "would be a help to everyone" if the system was cleared up but they say it's a difficult age group to deal with.
They say some 16-year-olds can be mature and suit adult services better but some are the opposite.
The Samaritans says the confusion is making life even more difficult for vulnerable teenagers.
If you are having suicidal thoughts, or would like to speak to someone because you are concerned about a friend or relative you can contact the Papyrus Hopeline on 0800 068 4141 or Samaritans on 08457 90 90 90.
There is also a guide to the transition between services available from YoungMinds.