US version of Inbetweeners gets its launch date on MTV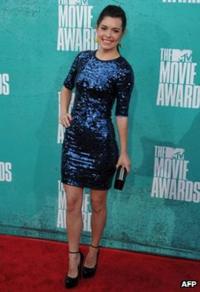 The US version of The Inbetweeners has been given a launch date.
The half-hour show, based on the E4 series of the same name, will air on MTV in America on Monday 20 August following the premiere of Ridiculousness.
The US show stars Joey Pollari as Will McKenzie, Bubba Lewis (Simon Cooper), Zack Pearlman (Jay Cartwright), Mark L. Young (Neil Sutherland) and Alex Frnka.
The pilot was directed by Flight of the Conchords' Taika Waititi.
A pilot for a US version of The Inbetweeners was first commissioned by ABC in 2008 but was not picked up by the TV network.
Speaking about his character, Joey Pollari told the Hollywood Reporter: "He's moving from a private school to a public school and finds out that the only three guys who will hang out with him are these fools (Simon, Jay and Neil).
"They bond together to try and get girls and try to get each other out of the way as soon as a girl gets into the picture.
"It's a lot like the real high school experience.
"That's certainly what I went through."
The third and final series of The Inbetweeners aired on E4 in 2010.
It was followed by a spin-off film, The Inbetweeners Movie, last August.