Wakestock to be first UK festival to use wristbands
20 June 2012

From the section

Music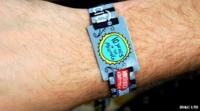 Wakestock will become the first multi-day festival in the UK to use wristbands instead of paper tickets this summer.
The event takes place between 6-8 July at Cardigan Bay in north Wales.
Red Hot Chili Peppers will be the first band to use wristbands instead of tickets at an outdoor concert in the UK at Knebworth House this Saturday.
Wireless and the Isle of Wight Festival are both also planning to use cashless payment systems this year.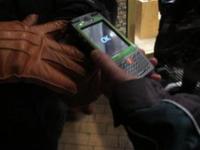 Wristbands are already widely used at concerts in north America.
Coachella in California has used ticketless systems since 2010 which include integrated social media tools so festival-goers can check-in.
Wristbands arrived in Europe earlier this year and were used at Eurosonic Noorderslag festival in Groningen, The Netherlands.
Smartphones
The wristbands look like standard material festival bands but are fitted with a microchip instead.
It is a similar technology to London's Oyster card public transport swipe cards and uses radio-frequency identification (RFID) technology.
People are registered in and out of venues or arenas with either turnstiles or hand-held devices scanning their wristbands, with organisers able to track the data.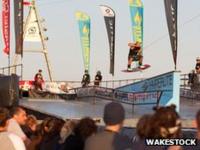 Glastonbury's Michael Eavis was one of the promoters taking a look at the technology in January at Eurosonic Noorderslag festival and says it could be used at Worthy Farm in the future.
At Wakestock, festival-goers can choose to link bands to their social media profiles or used to enter competitions associated with the event.
The promoter of the Red Hot Chili Peppers concert and Wakestock, Stuart Galbraith, said: "We've been waiting for the opportunity to use RFID technology for a while.
"It's a great way to enhance and grow the customer experience for concerts and festivals of the future.
"We are very excited to be working with Samsung and Intellitix in being one of the first UK promoters to embrace this new technology and look forward to developing adaptations across many events."
Samsung says festival-goers will be able to use their smartphones as tickets soon as well.