Travel insurance firms tackle alcohol-related claims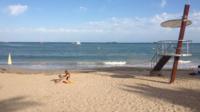 Holiday insurance companies are cracking down on claims that happen while people are drunk.
The British Insurance Brokers' Association (Biba) says companies are adding more restrictions for drink-related claims.
They looked at 20 of the leading policies and all of them said drink could affect the result.
Graeme Trudgill from Biba said: "Some insurers are looking at the exact blood alcohol content if you make a claim."
Many of the exclusions use language like "if alcohol puts you in needless risk" or if booze "makes your judgement seriously affected".
Others though say if you're mugged when drunk you may not be covered.
Biba also defends some restrictions saying people who are responsible pay less because of them.
'Small print'
The British Embassy in the Balearic Islands, which include Ibiza and Majorca, says increasingly companies are asking for more detailed medical reports after accidents.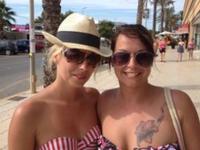 They estimate 90% of the injuries they see on the islands happen while someone is drunk or has taken drugs.
Rebecca Pin, 29, and her friend Victoria Evans are staying in Playa d'en Bossa, a coastal strip of bars that is one of the busiest areas on Ibiza.
"If I have a drink and fall over a dodgy kerb here then I should still be able to claim," said Rebecca.
"Holidays are for having a drink and letting your hair down."
Victoria reckons it should be made clearer.
She said: "Who has time to read all that small print? I'd think again about taking insurance."
'Peace of mind'
The Foreign Office says taking holiday insurance when people go away is vital.
They also say travellers should have a valid European Health Insurance Card (EHIC) which is free and allows basic hospital treatment if you're hurt in most of Europe.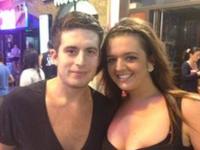 You can apply for one on the NHS website.
Foreign office figures suggest 25% of 16 to 24-year-olds travel abroad without holiday insurance, a much higher number than the average.
James Ward, 21, and Katy Thomson, 19, are both out in Ibiza doing a season promoting for the bars in San Antonio.
"Loads of people who I know come here without insurance as they reckon you're covered by the EHIC card," said James. "This could put them off even more."
Katy, though, thinks people need to get a decent policy.
"You get what you pay for," she said "If you pay £10 then you might only get that back.
"It's so worth getting the right insurance for peace of mind."