Cheryl Cole 'would work' with Simon Cowell after X Factor
Cheryl Cole hasn't ruled out working with Simon Cowell again after the pair fell out over the singer's brief spell as a judge on X Factor USA.
The 28-year-old said, "never say never" to the idea of collaborating with the music mogul again, but added, "I haven't got any plans to".
In May 2011 Cole was dropped from the show, with US reports suggesting her accent was too strong for the audience.
She confirmed she was back in contact with Cowell.
Following her exit from the show Cheryl tried to keep a low profile for the rest of 2011, choosing instead to work on new material for her latest solo album.
Now that she's back in the spotlight she said she finds it "almost impossible" to keep her public and private life separate.
"That's something that's almost impossible for me to do," she explained. "People are all up in your business so just keeping that to yourself helps you to stay sane. I need that separateness.
"Everybody else has a job and gets to go home for the weekend or switch off after work. Mine? It's being me. It can sometimes be a hard thing to do."
Cheryl Cole set for UK arena tour
Cole confirmed that she'd successfully taken out a court injunction last summer to prevent paparazzi following her every move.
"They're not allowed to follow my car anymore so that's cool.
"They're not allowed to keep us under surveillance because they were literally at my house around the clock. 24 hours - that's not nice."
"It was intense and very annoying but I actually have a bit of freedom now."
First tour
In November Cheryl will embark on her first solo headline arena tour of the UK.
She confirmed the shows would involve a "big production".
"There's going to be bells and whistles. I'm not playing around. I'm going to be doing all of it. The theme is A Million Lights - sparkling, twinkly and fun."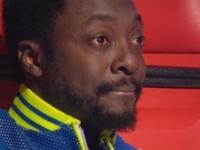 The Voice coach and Black Eyed Peas star will.i.am is part of her management team and Cole said he was likely to be involved with the plans for the concerts.
"He'll be really annoying, have lots of opinions and probably wants to put himself flying down onto the stage somehow at some point to join us on there," she joked.
"They'll be some interesting conversations.
"He takes time to answer his phone. He takes a long time to answer his email. I never get annoyed with him though, he's too lovable."
Once that run of shows are finished she'll turn her attention back to her band Girls Aloud who celebrate their tenth anniversary this year.
"We haven't locked anything in place but the month is November, but we haven't done any thinking yet," she confirmed.
"I've still got a tour to get through and then it'll be the girls."