Biffy Clyro double-disc album is to 'pay back' fans
11 June 2012

From the section

Music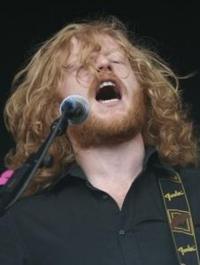 Biffy Clyro say their plan to release a double-disc album later this year is to "pay back fans for their dedication and support".
Bassist James Johnston said the move to release so much music is a reaction to many artists putting out "one-off tracks" and "standalone" singles.
Speaking to Newsbeat he said: "That's cool but sometimes you're left with not very much to get your teeth into."
This weekend (9 June) Biffy Clyro performed at Download festival.
Metallica headline Download 2012
The Ayrshire band previously revealed that their forthcoming sixth studio album will consist of two parts titled The Land At The End Of Our Toes and another titled The Sand At The Core Of Our Bones. A release date is yet to be confirmed.
Explaining the decision, Johnston said: "People are paying more and more money for music so we think this is a nice way to pay back the fans for their dedication and support over the years.
"We're thrilled to have the chance to do it.
"It's been a while since the last record so we're really dying to get it out."
The rock trio have spent much of 2012 recording new material in a studio in Los Angeles.
Johnston described coming back to the UK's inclement weather as "a little bit of a shock but nice".
"I guess over there you don't really have weather. It's just the same thing every day - sunshine," he said.
Metallica 'honour'
Biffy Clyro were speaking to Newsbeat before playing the main stage this year's Download festival in Leicestershire.
The Scottish band performed before Metallica at the festival on Saturday (9 June).
Johnston said it was a "real privilege and honour" to take to the stage alongside the metal legends again after opening for them in India last year.
"They're such icons in their own right. It's amazing to feel like we're in a similar world to them," he said.
"I believe they've asked us back as special guests today."
Biffy Clyro's most recent album, Only Revolutions, was released in 2009.