'No impact' from Olympic Games in the Shetland Islands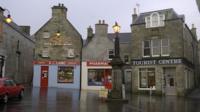 People living in the most northern part of the UK say they're not sure what impact the London Olympic Games will have on their community.
With 50 days to go until the start of the London games Newsbeat has spoken to young people on the Shetland Islands about what they make of the event.
The Olympic torch is expected to pass through the streets of Lerwick on Sunday (10 June).
Around 22,000 people live on the Shetland Islands.
Matthew Williamson, 18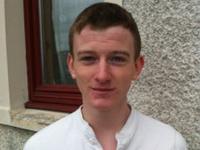 Matthew says he's glad Shetland was included in the UK-wide relay.
"I think it's a good thing really," he says. "It's a once in a lifetime. You're never going to see it again are you?
"It gives young people something to remember."
But he says the actual Olympic Games are unlikely to be remembered.
"An area as remote as Shetland, I don't think it will have such an impact as it would in London," he says.
"I suppose the games will give people a memory of it being in the UK, but I don't think it will have an impact.
"Up here you've not really seen anything to do with the Olympics, apart from the torch coming.
"I suppose they could have had a better advertising campaign in rural parts of the UK."
Lauren Odie, 17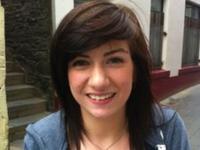 "I think the Olympic torch will give an understanding about the Olympics to the whole of Shetland," she says.
"A lot of people probably don't know much about it, so it will open up their eyes to what it's all about.
"Before people haven't been involved but once they are and they see how big an impact it's going to make, they'll want to watch.
"Some of the sports you don't really see, so I think people will be more interested in doing them."
Ross Gordon, 23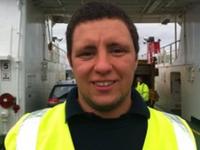 "There are a lot of people carrying the torch that I know, so I'll be interested in it from that point of view," he says.
"I think with the torch being up here it will have an impact, everyone is going to be a bit proud."
But he says he's not convinced the Olympic Games will inspire young people in Shetland.
"I think Shetland has a great sporting interest already," he says.
"So I don't think it will make a difference at all. Young people are already interested in sport here, because there's not much else to do."
Evelyn Murphy, 18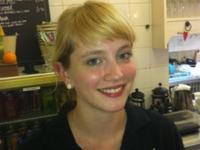 Evelyn says: "I think it's a good way to get young people inspired in sport and I think it's a good way of bringing people into Britain.
"I don't think the Olympics will put Shetland on the map.
"It's more of a London thing really, but there are a lot people who are really interested in sport in Shetland so it may help inspire them and keep them training.
"It's not going to have a huge impact on tourism here."