Wretch 32 says he was 'snubbed' for Mobo and Brit awards
30 May 2012

From the section

Music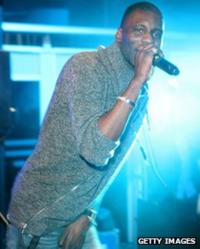 Wretch 32 says receiving awards in the music business is a political game and depends on whether an artist is on a major label or not.
The rapper has spoken out after being overlooked for several major prizes.
"I feel I've been hard done by a few times," he said.
"When you're in the game you realise that things happen, like some labels are major labels and they can get major results and some labels are independent and it is what it is."
Wretch 32, who is playing at Radio 1's Hackney Weekend next month, said he wasn't too bothered about being nominated for awards.
But the 27-year-old from Tottenham says his fans sometimes get frustrated by his lack of official recognition.
"Fans don't give a monkeys about politics," he said.
"The fans care about the music and they care about the artists that they love and the artists that are changing their lives and the artists that they're listening to and who they're inspired to be.
"That's why they get so upset and so frustrated.
"People were going crazy that we didn't win a Mobo, people were losing their mind that we weren't nominated for a Brit, because they're really frustrated.
"They've supported me and are saying I need to get what I deserve."
One artist on an independent label who has achieved success at music award ceremonies around the world is Adele.
The singer is signed to XL Recordings, which is also home to artists such as Friendly Fires, Radiohead and The White Stripes.
"Adele's not on a major label but Adele has done major stuff," said Wretch 32, whose real name is Jermaine Scott.
"She's definitely someone that really represents being on an independent label.
"It just goes to show that you can actually get to that level on a label that's an independent.
"It goes to show you can do it either way but you just have to make sure it's undeniable."