Ireland referendum: Can the country pay back its debts?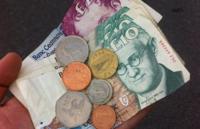 The Republic of Ireland was one of the worst affected countries in Europe when the banking crash happened in 2008.
It owes £1.3 trillion to other countries, £79 billion of that directly to the UK.
Thursday's referendum gives voters two choices.
It can say yes and agree to new banking rules being introduced in the eurozone.
It means Europe will have much more control over how Ireland runs its economy and they can insist on greater cuts, for example.
It also means Ireland would be bailed out again if there was another crash in the future.
If voters say no to the treaty, Ireland will keep control of its finances but there would be no help from Europe if it all failed and the country went bankrupt.
'No work'
Some groups, like the Irish government, think it's a fair deal and are asking Irish people to vote yes.
Other groups have called it blackmail and think everyone should vote no.
Polls show a lot of people can't make up their minds.
Fourteen per cent of people are unemployed, twice the UK rate, and immigration is increasing.
Olivia lives in Sligo, a large town in the north-west of Ireland.
She said: "60% of my friends are gone and have no intension of coming back.
"They had no work so they had to go."
Dallan agreed and said his mates had gone "mainly to London and Manchester".
"A good few went to Australia as well," he added.
Kelly Burnside is 20 and is training to be a hairdresser.
She said: "It's hard for young people. There are no jobs in Ireland. Everyone is broke."
Irish money
The government has introduced new taxes but the country has hundreds of "ghost estates".
They are half built houses and flats left standing empty because developers ran out of money during the property crash.
Sales on the high street are still falling with the latest figures showing they're down 3% so far this year.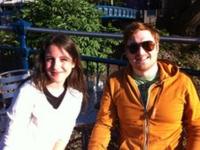 Two hours from Sligo there's a small town called Clones.
Businesses there have come up with a scheme to get people spending.
They now accept the old Irish currency, the punt.
When the euro was introduced 10 years ago loads of people kept some punt coins and notes.
It's thought around 184 million punt's worth is being stored in jam jars and under peoples mattresses across Ireland.
As everyone has fewer euros in their pocket, they are now using their stack of punts.
Across Ireland lamp-posts are covered with signs trying to convince people how to vote.
The government has even started a Facebook campaign.
But Sally, who's 21, says most people don't know what the referendum means and thinks they should have been informed more.
She said: "I think it definitely should be explained to younger people. Most people don't know."