Government does U-turn over plans to bring in pasty tax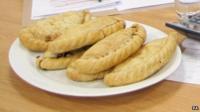 The government's done a U-turn over its pasty tax, which was introduced in the last budget.
The plan was to put 20% VAT on takeaway snacks including pies and sausage rolls but they've now abandoned the idea.
Labour says it's "a shambles" and critics claim it shows ex-Eton schoolboy David Cameron and his ministers are too posh and out of touch.
In March the prime minister defended the plans and recounted one occasion that he had eaten a pasty.
"I was in Leeds station at the time," he said.
"The choice was whether to have one of their small ones or their large ones. I have a feeling I opted for the large one and very good it was too."
Pasty tax: Which takeaway foods will have VAT added?
'Out of touch'
It turned out the pasty shop he was talking about closed years beforehand.
His people said after the answer, made at a monthly press conference, that the pasty shop might not have been in Leeds after all.
Chancellor George Osborne admitted recently he couldn't remember the last time he had eaten a pasty.
Senior Labour figures took advantage of it all by getting themselves filmed queuing up at a bakery in Worcestershire.
Caravan tax
A tax on pasties is an easy issue for critics to latch on to.
They say it shows the government is making life harder for ordinary people while other measures help the rich.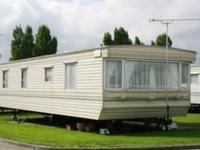 The move today is about ministers trying to get away from that impression.
They've also scaled down a tax on static caravans with VAT down from a planned 20% to 5%.
Separately the government is reining in plans for more court hearings to be held in secret.
The idea was that evidence from MI5 or MI6 agents could be heard without giving away how it was gathered.
There were fears though about allowing more secret trials and so the government's watered down the plans.
Ministers say it all shows they're listening to people.
Labour though say they're incompetent and making up policies without thinking them through.
Newsbeat's been speaking to people in Romford in Essex.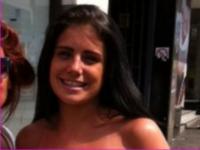 Jade Worsdell, 21 said: "It would have been out of order to put a tax on pasties because we all love pasties in England.
"If you're in a rush, you can have a pasty quickly to feed you and your kids. Changing the definition is confusing. Why should it matter if it's cooling or not? It's stupid."
21 year old James Wendelken added: "It's over-complicating it changing the definition of a hot pasty.
"Why are we taxing more things and putting up the tax when there's fewer jobs?"