Terminator 3 actor Nick Stahl has checked into rehab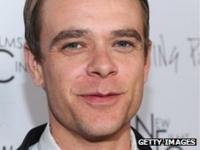 Terminator 3 actor Nick Stahl has checked himself into rehab after going missing for more than a week.
His wife Rose Stahl told reporters in America that the 32-year-old was "really working hard" at getting better.
She reported him missing on Monday 14 May, five days after she last saw him.
Court papers filed in February revealed she was worried her husband may have been using drugs.
Rose and Nick Stahl married in 2009 but separated earlier this year.
The actor played John Connor alongside Arnold Schwarzenegger in Terminator 3: Rise of the Machines but also had roles in Sin City and The Thin Red Line.
Police in Los Angeles have not yet commented on whether their missing person case for Nick Stahl has been closed.