Terminator 3 actor Nick Stahl goes missing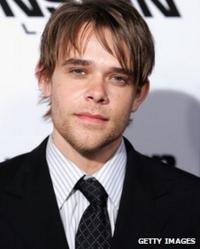 The Los Angeles Police Department (LAPD) has launched a search for missing actor Nick Stahl, who was in the film Terminator 3.
His wife Roseann Stahl told police she last saw her husband in downtown Los Angeles on 9 May.
She reported him missing on Monday, five days later.
The actor played John Connor alongside Arnold Schwarzenegger in Terminator 3: Rise of the Machines but also had roles in Sin City and The Thin Red Line.
The couple are currently separated and locked in a custody battle over their two-year-old daughter Marlo.
In February his wife filed court documents requesting Nick Stahl be denied unsupervised visits with their daughter because she was worried he was using drugs, and asked for visits to be limited to eight hours a week.
A search is ongoing by the LAPD because there are worries over the 32-year-old's health.