Eurozone crisis: Who's who in the European Union?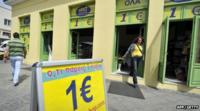 The leaders of Europe's biggest economies are meeting on Tuesday (15 May) as fears for the future of the eurozone reach a new high.
It's as political and financial uncertainty in Greece threatens to force the country to leave the euro.
Francois Hollande is meeting German Chancellor Angela Merkel for the first time as the new president of France.
There are concerns all this could lead to another global credit crunch damaging the UK's economic recovery.
Take a look at who's who in the crisis talks.
Angela Merkel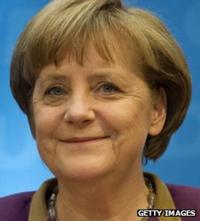 Angela Merkel became Germany's first female chancellor in 2005.
She is the leader of the German conservative party, the Christian Democratic Union of Germany (CDU).
During the French elections, Mrs Merkel supported Mr Hollande's right-wing rival Nicolas Sarkozy.
She has led the drive for austerity in Europe as a way to avoid another global financial crisis.
She wants other eurozone countries to copy Germany's example and keep their borrowing under control.
Francois Hollande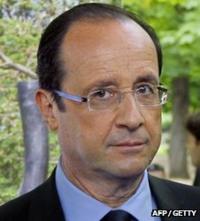 Francois Hollande was elected France's first Socialist president for 17 years in May.
During his campaign he said: "Austerity can no longer be the only option."
He wants countries in Europe to be able to spend money on helping their economies to grow.
He will try to persuade Mrs Merkel to go back on a pact between EU members, which aims to make countries be more disciplined with their spending.
"We don't think the same on everything," Mr Hollande said on Monday (14 May).
"We'll tell each other that so that together we can reach good compromises."
Christine Lagarde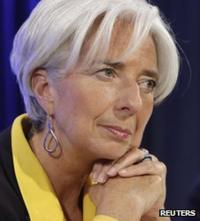 Christine Lagarde is head of the International Monetary Fund (IMF), a global organisation which gives financial help to goverments around the world.
In the past it has worked mainly with developing countries in continents like Africa.
But a lot of its attention recently has gone on European nations that have been struggling since the financial crisis.
Ms Lagarde took over as managing director of the IMF from Dominique Strauss-Kahn, who resigned following his arrest in May 2011 over claims he tried to rape a New York hotel maid.
The criminal case against him was dropped.