Scotland wants minimum price per unit of alcohol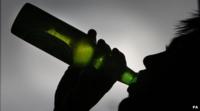 The Scottish government wants to set a minimum price for alcohol.
If it's passed, people will have to pay 50p for every unit of alcohol contained in a drink bought from a shop, pub, bar or club.
The Scottish government hopes it will reduce alcohol-related accidents and crime in the country.
However, they say they will ditch the policy after six years if it doesn't work.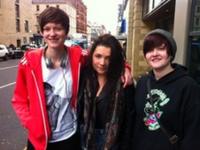 The new law would see shops having to to charge at least £3.52 for a four-pack of lager and the ­cheapest bottle of wine would be £4.69.
Nineteen-year-old Jodi Gow doesn't think it will make any difference.
He said: "If it's going to be like £4.69 or £7, you're still gonna buy it.
"It's still booze so you're gonna go buy it and drink it."
David, 19, agrees and says he spends about £15 a week on alcohol.
"That's just if I'm sitting in and if I'm going out probably about £30," he said.
'Improve health'
The Scottish government thinks that introducing a minimum price will reduce the number of people having to go to hospital for alcohol-related accidents.
It also says that half of Scottish prisoners claim they're drunk when they commit crimes.
Kevin, who manages a bar in the centre of Glasgow, says he won't be affected by a minimum price.
"I think the biggest one it will affect will be the supermarkets and shops, the cheap sellers, the buy-one-get-one frees," he said.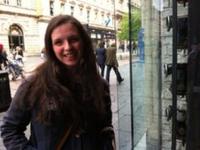 The Scottish National Party tried to get this bill passed through parliament before they won majority support in Scotland.
Scottish Labour is against the proposals but the Liberal Democrats and Conservatives are backing it.
There are also plans for a similar law in England and Wales, charging 40p per unit.
Catriona, 21, thinks it could mean her and her friends drinking a bit less.
"I'd have to plan my nights when I was drinking more," she said.
"I couldn't do it spontaneously. I know that a lot of my friends, especially students, who live on the breadline would think twice."