Gaga and Glee star back President Obama on gay marriage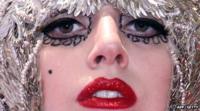 Lady Gaga and Glee actress Jane Lynch were among the stars who welcomed Barack Obama's support for gay marriage on Twitter.
It's after he became the first US president to publicly endorse it.
His remarks during an interview with ABC News have been condemned by some politicians and religious leaders.
But Gaga posted: "Obama, congratulations on being the first sitting President to support marriage equality.
"Feels like the future, and not the past."
'Saddening'
Jane Lynch, who plays coach Sue Sylvester in the hit musical comedy Glee, wrote: "Pretty darn happy today. Thanks Mr President, for supporting the dignity of my family and so many others!"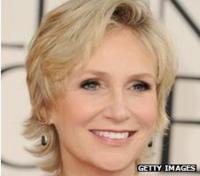 And Jesse Tyler Ferguson from US comedy Modern Family tweeted: "I would like to marry @BarackObama right now!"
President Obama had been under pressure from campaigners to give outright support for the right of homosexual couples to marry.
His announcement does not change the laws surrounding gay marriage in American states though.
But it angered critics such as Cardinal Timothy Dolan, president of the US Conference of Catholic Bishops, who called it "deeply saddening".