TOWIE among shows criticised over 'lack of role models'
11 May 2012

From the section

Health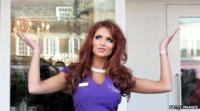 There is a lack of positive female role models for young women, according to the Girl Guides.
TV shows like Made in Chelsea and The Only Way is Essex (TOWIE) are limiting girls' career ambitions, the organisation said.
A study it did found young women often couldn't name sports or businesswomen unless they'd been on television.
But one reality star says her glitzy champagne lifestyle gives young women a "confidence boost".
'Worrying'
Tracy Murray from Girlguiding UK said girls needed a wider range of "strong and successful" women for role models.
She said: "The type of role models they were talking to us about tended to come from the world of TV and the rich and famous celebrities, rather than women who work in business and in sport and in other walks of life."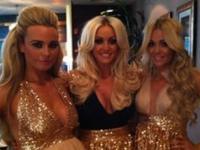 She said it was "worrying" that girls wanted to become famous just for being a celebrity.
But Debbie O'Toole from Desperate Scousewives told Newsbeat at a party in Liverpool that the show's focus on looks helped young girls feel more confident.
"I think it's a confidence boost to girls," she said.
"We're all working-class girls. We all work and at the end of the week we like to get dolled up and do our hair and our make-up. It makes you feel good about yourself."
Ruth Wrigley, TOWIE executive producer, said reality stars were often businesswomen in their own right and that there were many other positive role models for young women.
"I think a lot of the girls in TOWIE are actually quite entrepreneurial," she said.
Here is a selection of your comments from Newsbeat's Facebook page.
Jack Carpenter: We need more inspirational people like Lady Gaga. People that stand up for things that matter like equality.
Katrina Furber: How is being a successful business woman being a bad role model? The media makes people into role models, they don't ask for it.
Luke Anthony De Costa: Girl Guides are right, there's a serious lack of female role models for young girls.
Boys usually look to sports stars for inspiration, most are healthy, competitive and some are corageous. There are plenty of incredible female athletes - Faye White, Jessica Ennis, Heather Watson, Serita Shone - but they're rarely televised.
Unfortunately girls have to settle for pop and reality stars - who have value - but too many of them are materialistic and too into their looks and chasing men.
Sophie Thomson: My mum's always been my role model. She's an intelligent, strong and loving woman and I only hope I can be half the mother she is.