Young British tourists are 'putting their lives at risk'
9 May 2012

From the section

Health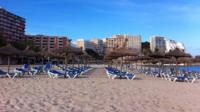 The head of the UK Consulate for the Balearic Islands in Spain, which include Majorca and Ibiza, says British tourists need to improve their behaviour overseas.
It comes after another balcony death in Magaluf.
On Saturday (5 May), 23-year-old Charlotte Faris fell from a third storey balcony hours after checking in to her hotel.
People working at the hotel say she wasn't "balconing", where people jump from or between rooms, but admitted it does go on in the town.
British Consul Paul Abrey's job is to tell parents that their son or daughter has been hurt or killed.
"It's the worst part of the role for sure," he admitted.
"There are lots of drink and drug related issues that wouldn't happen if people were sober and perhaps a bit more relaxed."
Balcony safety
He's had a busy start to the summer season.
Falls from heights are common there but three in three weeks is an unusual number for early May.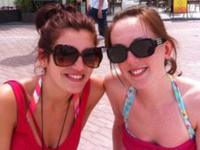 "People need to think about their behaviour," he said.
"It's fine having a nice drink but don't think you can go and do things that you can when you're sober."
The Foreign and Commonwealth Office (FCO) is now looking into their latest advice on balcony safety.
There is a European standard height that balconies must meet and the FCO warns that falls are not always covered by holiday insurance.
Claire Evans, 24, and Becky Coates, who's 22, are on holiday with their boyfriends from Leicester.
They've spent a week in Magaluf and missed their flight home.
"It's all about pressure to drink in these places," said Claire.
"Someone was almost sick on me the other night. The reps outside the bars don't understand that some nights you just want a quiet night out."
Drink deals
Becky agrees that some Brits abroad need to behave better.
She said: "Some people just get so drunk that they don't have any control over their bodily functions, let alone their safety."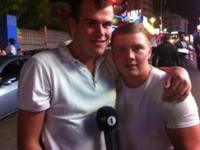 Out on the town the drinks offers are flowing.
Some give all you can drink deals for 10 euros for an hour, others a free shot with every drink and not many people look like they are complaining.
Tony Mitchell, 18, and Jay Drysdale, who's 19, are looking for their next bar.
"Magaluf is all about relaxing, drinking and having a good time," Tony said.
"We're not causing any problems.
"We are behaving ourselves. This is where the party's at and we're ready for it but it doesn't mean we'll do anything stupid."