BBC controller: No 'rivalry' between The Voice and BGT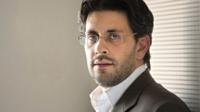 The man in charge of TV schedules for BBC1 wants viewers to "enjoy" both The Voice and ITV's Britain's Got Talent (BGT) when the finals clash.
The two networks have agreed on a 15-minute overlap on Saturday 12 May.
BBC 1 Controller Danny Cohen said: "We want viewers to enjoy both shows".
He also denied there was any "rivalry".
ITV recently moved the audition heats of BGT to a later slot after it was repeatedly beaten in the ratings.
Last week it finally edged ahead of the BBC One show thanks to a later start time.
The controller admitted he is a fan of ITV entertainment shows: "I watch bits of BGT. It is a great show with a loyal following, Simon Cowell has done a great job."
Social media
He thinks it's only the media who are talking about the timings of the shows and viewers are more interested in the content of the programmes. "If you look at social media most of the conversations are just talking about which contestants they like."
"I saw an interesting thing in one of the papers this week saying, 'Saturday night TV is great at the moment and there are two great shows on.'"
"I don't think we should get too involved with rivalry or who's beating who or who's slightly ahead of who."
"I'm delighted with where we are I didn't expect us to be in such a great position for our first series. It's BBC 1's most successful Saturday night show in over a decade," the channel boss added.