Your views: Tanning booth mum in court in America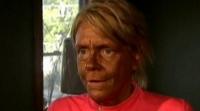 A mother in America has pleaded not guilty in court over claims she allowed her five-year-old daughter into a tanning booth.
Authorities say Patricia Krentcil's daughter turned up to school in Nutley, New Jersey, with sunburn prompting a school nurse to contact police.
But Ms Krentcil insists that, although her daughter was in the room, she was not in the tanning booth itself.
Have your say on the Newsbeat Facebook page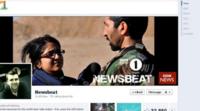 Jenii Tulwort - How old is she 22?
Tom Lee - I think she looks beautiful. It's a lovely healthy glow, she should be very proud of it.
Becky Fisk - How old is she? With a child of 5 I guess 30's but she looks 70! Those rays are doing you no favours my dear!
Leah Singingsensation Nation - This is toddlers and tiaras gone mad!
Gary Shaw - Attention all sunbed Users...It turns u into Chubacca ! Just look at the picture.
Samantha Riley - This is what half of England are going to look like in the next 10 years thanks to the 'towie' generation.
Sam Grange - She's been tangoed
Andrew Harris - Lots of people judging her before she's been found guilty. Shows the idiocy of the British public yet again. Ignoring the 5-year old bit. I'd never think about using a sunbed, scientifically proven to increase the risk of skin cancer. You're a fool if you do unless for medical reasons.
Vid Finnigan - I am a tanning salon owner and I've got software that doesn't allow people to go on for long periods IT DOESN'T TAKE THEIR BOOKING and I sleep good at night knowing that people like this woman would not be allowed in my shop ! I don't even allow children to sit and wait in my shop!
Phil Witkowski - OMG does she think she looks good? and she has a 5 year old child? how old is she? she looks about 60! i think she needs a take a long hard look in the mirror!
Robert Brockwell - What were those little troll things with luminous hair you used to put on the end of your pencil?
Send your tweets to @BBCNewsbeat