The Voice to overlap with Britain's Got Talent again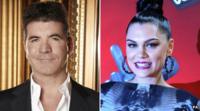 The Voice is set for a 15-minute clash with the final of Britain's Got Talent (BGT) on Saturday 12 May.
At one stage schedulers had threatened a 75-minute overlap but after last-minute talks, ITV agreed to delay the climax of the latest series of BGT.
There have been repeated clashes between the two channels over the past few months.
ITV recently moved the audition heats of BGT to a later slot after it was repeatedly beaten in the ratings.
Last week it finally edged ahead of the BBC One show thanks to a later start time.
The controller of BBC One, Danny Cohen, says media reports of a rivalry between the two shows are not true.
"I'm a fan of ITV's entertainment shows," he admitted.
"Simon Cowell and others have said very nice things about The Voice. We want viewers to enjoy both shows.
"I don't think we should get too involved with rivalry or who's beating who or who's slightly ahead of who."
'Best possible slot'
In one draft schedule released on Wednesday (2 May), it was revealed ITV had pencilled in the 150-minute final of Britain's Got Talent at 6.30pm on 12 May.
That would have led to the shows being on TV at the same time for an hour and a quarter.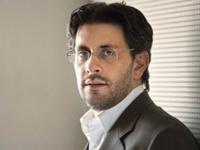 The BBC had settled on 6.10pm, which it said was the earliest The Voice could run because of live sports and a film, Madagascar, which were lined up for that afternoon.
BBC bosses are understood to have been angry by ITV's efforts to screen the show at 6.30pm, after ITV criticised The Voice for overrunning by three minutes last month causing the two shows to overlap.
ITV has previously blamed the BBC for the clashes, saying that the broadcaster had scheduled The Voice at a time of year when BGT was already a fixture in the calendar.
BBC producers are also said to be unhappy that ITV has scheduled an edition of Emmerdale against The Voice's results show on Sunday 13 May.
A statement from ITV said: "The Britain's Got Talent final is one of the biggest entertainment events of the year for ITV and it's important to us that we screen it in the best possible slot.
"We are a family entertainment show with a run time of two hours and 30 minutes, so we are constrained in how late we can start the show, given the audience who want to watch us.
"Our start time this year of 7.30pm is line with the 2010 final."