Government pledges to tackle fraudulent whiplash claims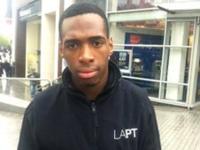 The government insists it is looking at ways to bring car insurance down for young people.
Officials are meeting experts from the industry to look at ways to cut down on fake or fraudulent whiplash claims.
James, who didn't want to give his surname, was a passenger in a car which was hit by a lorry just before he started university.
He was paid £3,500 in compensation for whiplash but said he wasn't going to claim.
"I could sleep it off to be honest," he said. "It wasn't that bad.
"I had a bit of damage to my shoulder but I could have carried on without claiming.
"I had to give an interview for the insurance and I didn't want to claim myself but they kept phoning me asking if I wanted to put myself forward.
"I know this makes insurance go up. Mine went up so I've kind of affected myself. I was pressured to claim so I did.
"I don't think I'd do it again. At the time I didn't have to pay car insurance."
Black boxes
It's thought whiplash claims cost around £90 on every car insurance policy.
The government says too many claims are settled out of court because it can be cheaper.
It also wants to look at ways to introduce independent medical panels.
Justine Greening is the transport secretary and says they are also looking at ways of lowering young people's insurance.
She said: "We've got a couple of areas we can look at.
"One is looking at post test training. We've improved the driving test itself and that helps.
"We know we can put black boxes in people's cars and that can help reduce premiums too.
"I'm interested to hear from Newsbeat listeners. What do they think? Where's the right balance to be struck?"
The minister added: "It might be tempting to claim for minor injuries like James did but it pushes up premiums for other young drivers and the irony is UK young drivers are some of the safest in the world.
"The average car premium is just over £400. But of that about £80 will be covering payouts for whiplash alone."
Greg Treasure is 20.
He says someone drove into the back of the car he was in at about 15mph (24km/h).
"I wasn't severely hurt but I'm a basketball player and personal trainer so it stopped me doing what I need to do to make money," he said.
"I already had a back injury and it made it worse.
"Some people just claim for the money. It's hard for me to get insurance because of people like that."