The Voice finalists to perform live in UK arena tour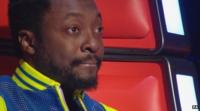 The final eight contestants on The Voice will take part in a tour of arenas around the UK, it has been announced.
The Voice UK Live Tour will begin at Bournemouth International Centre on 12 September.
It will take in 11 major cities including Cardiff, London, Liverpool and Glasgow.
Performing live will be the winner of BBC One's new talent competition, along with their seven fellow finalists.
All of them will have been coached by music stars Jessie J, will.i.am, Danny O'Donoghue and Sir Tom Jones.
Among the artists still in the running are Tyler James, Bo Bruce and music teacher Jaz Ellington.
Danny and Jessie will be sending their acts to perform for the public vote on Saturday 5 May.
Tickets for the live tour go on sale on Friday 4 May.