Diplo: Beyonce track started off as 'joke song'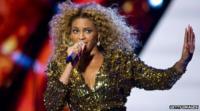 Producer and DJ Diplo says a sample he came up with that Beyonce later used started off as a bit of fun.
"I still think a lot of people don't even realise where that song came from," Diplo told Newsbeat.
Beyonce's single, Run the World (Girls), contains parts of Pon De Floor, a track Diplo produced with his group Major Lazer.
He added: "That song never really had a push. It was a song we did, kind of like a funny kind of a joke song."
The 37-year-old American has produced tracks for Usher, Azealia Banks and Marina & the Diamonds.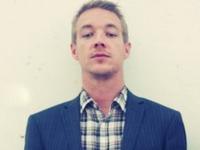 He recalls working with Beyonce as a surreal experience: "We had to finish up a few records we were working with her on," said Diplo.
He also worked on Beyonce's latest single, End of Time.
"That was super weird man. Like I remember we were in the studio working with her and I still couldn't believe it."
Diplo recently joined the Radio 1 DJ team after changes to the schedule announced earlier this year.
His mix show Diplo & Friends airs Sunday mornings 1-3am.