Olympics concert line-up: Your Facebook views
1 May 2012

From the section

Music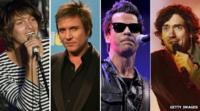 Duran Duran, Stereophonics, Paolo Nutini and Snow Patrol will represent the four UK countries at a concert to mark the start of the Olympics.
The gig takes place on 27 July in Hyde Park at the same time as the opening ceremony in east London.
Duran Duran, representing England, are the most established band on the line-up and enjoyed most of their success in the 80s and early 90s.
The band are known for hits like Rio, A View to a Kill and Ordinary World.
Singer Simon Le Bon said the band "couldn't be more proud", adding it would be one of the "highlights of the last decade for us".
Snow Patrol are representing Northern Ireland at the concert and the band's drummer Jonny Quinn said their performance would be "very special".
We asked for your reaction to the line-up on our Facebook page - here are a selection of your comments.
Jey Harvey: Come on England, we can do so much better than that. What about Adele, Leona Lewis, Jessie J, Dizzee Rascal? Anyone but Duran Duran.
Rob Mac: Paul Weller, Plan B, even Madness. But we're not gonna compete against the awesome Stereophonics! Rethink please.
Perry Horn: England could have had Kasabian, Arctic Monkeys, Muse or even Take That, but not Duran Duran.
Taneha Worboys: Duran Duran? Are you being serious... Surely someone young, up to date and energetic would be a far superior idea? Eurh... These people know nothing.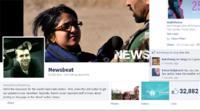 Samantha Willerton: It seems ridiculous to put Duran Duran against modern popular bands when there are so many other current bands out there!
Nick Evans: I like the idea of Duran Duran, they're a classic British pop band.
James Third: Maybe someone more relevant for England?
Andy Westray: The English probably should have had Coldplay, they are the biggest band in the world.
But I'd imagine with their tour and stuff Chris is pretty busy. Still, you can't say no to Duran Duran.
Ally Modha: The 80's called, they want their band back!!
Mike Elliott: Duran Duran? What year is it again?? I bet the same guy that designed the 2012 logo came up with that bright idea too!
Terry Joyce: Someone was having a giggle when they put on Duran Duran to represent England.
Liam Carle: Paolo Nutini! Yass
Especially when there are so many popular modern artists that reflect England now.
Shaun Brimble: OMG! Really? Wouldn't One Direction be better? I'm not a big fan but they've a number one album around the world and would get more youngsters interested. Rather than a band that our parents might remember?