The Script's Danny defends The Voice in BGT row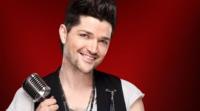 Danny O'Donoghue has hit back at criticism of The Voice.
The Script singer has defended BBC One's new talent show in a row over a scheduling clash with ITV's Britain's Got Talent.
He also said acts deserved a "second chance" following claims that some contestants had already been signed to record deals.
"If you'd denied me that second chance then we wouldn't have had The Script," he added.
Speaking to Newsbeat, Danny said he beat off competition from Will Young, Mary J. Blige and John Legend to become a coach on The Voice.
'Unfortunate events'
It was his experience of being in a band which he believes helped him get the job.
"I think what I had to offer was that fact that we've done things the hard way, we've been around the circuit," he said.
"I'm the only one up there's that's been in a band. I was dibs in."
Fans reacted angrily this month to reports that acts on The Voice already had links with the music industry.
But the 31-year-old admitted he a record deal before he joined Irish band The Script and insisted that contestants' past careers should not hold them back.
"They may have been in a record deal, they may have had management or they may just have had a course of unfortunate events that stopped them from making it.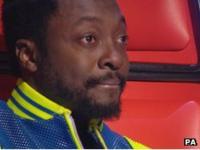 "Who are we to say they can't come on the show? You've seen the talent that it has produced."
'No competition'
He also talked about the argument between the BBC and ITV about scheduling overlaps which forced viewers to pick between The Voice and BGT.
"In a day and age when you can watch anything at any time… I don't really see why they needed to pit them against each other," he said.
"There really is room for both. We didn't see it as much of a competition because we're a totally different shows."
Singers working with will.i.am and Tom Jones will compete for the public vote on Saturday evening.
Danny said he would be sitting back and watching their performances with interest.
But he will also be getting on the stage himself.
And he revealed he was "nervous" to be playing on the programme.
"If you don't have nerves you know your heart's not in it," he said.