Tupac hologram 'strictly for Coachella', says Dr. Dre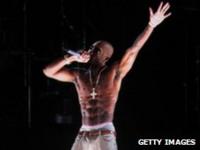 Dr. Dre has dismissed rumours that a hologram of hip hop star Tupac Shakur is planned to go on tour.
The rapper said the illusion was created for US festival Coachella but did not rule out other shows in the future.
Tupac, who was shot dead more than 15 years ago, was resurrected in a life-sized image for a set from Dre and Snoop Dogg.
"It was strictly for Coachella. Get it right," said Dre.
"I want to get rid of all the rumours out there. This was not done for a tour. If a tour happens, we'll see."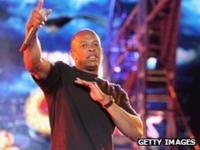 Snoop and Tupac, also known as 2Pac, performed on tracks including Hail Mary.
The duet prompted reports that the hologram's creators were keen to take it on tour.
But Dre denied there were any plans in a video posted online from Coachella in California.
The second weekend of the festival, which also featured performances from Florence and the Machine and Calvin Harris, drew to a close on Sunday 22 April, 2012.