NHS care is 'disjointed' say family of anorexia victim
25 April 2012

From the section

Health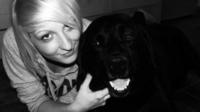 The family of a 17-year-old who died of anorexia are calling for changes to the way sufferers are treated by the NHS.
Charlotte Seddon had eating problems since she was 13 but died at home near Burnley five months ago from heart failure.
Charlotte's family say the system doesn't work and departments "don't talk to each other".
"Care within the medical profession is very, very disjointed," said 48-year-old Steve Seddon, Charlotte's father.
"Once an eating disorder is recognised and diagnosed, there needs to be someone, somewhere sorting out a care pathway where everything comes together like any other illness and particularly a mental illness.
"I'm not trying to say that this would have prevented Charlotte's death.
"What I'm trying to say is, it may do in the future for other young people.
"It's still a taboo subject despite being a recognised illness."
Eating disorders
An inquest held last week at Burnley Coroner's Court heard that Charlotte Seddon weighed six stone (38kg) when she was found dead at home in Padiham, Lancashire, last year.
Post-mortem results showed her heart weighed 190g with a normal heart meant to weigh about 320g.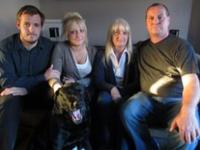 The former head girl had kept diaries detailing her struggle with anorexia.
Her older brother Dan, 24, said her death came as a shock because she was discharged from rehab after putting weight on.
"It destroyed us," he said. "Physically she looked a lot better. She'd looked a lot worse. We couldn't believe it.
Charlotte's 18-year-old twin sister Abby says people should be taught to look out for signs of eating disorders, like avoiding meals and spending lots of time alone.
"Obviously this proves this isn't something you can just wait out or something you can ignore," she said.
"If you have a problem you need to get it sorted.
"Charities do adverts and awareness months. Even for eating disorders, there is an awareness month. It was last month but no-one knows about it."