Newsbeat's guide to... Bahrain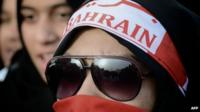 There are growing calls for the Bahrain Grand Prix to be cancelled.
The Shadow Home Secretary Yvette Cooper wants Sunday's race (22 April) called off because of the anti-government protests in the country.
She also says British drivers should have pulled out already.
There are tanks are on the streets and protestors are promising three "days of rage" to coincide with the race.
Two members of the Force India team have already left the country after a petrol bomb was thrown at a team car during a street battle.
Why are there problems in Bahrain?
Bahrain, a chain of around 30 islands in the Gulf, has been ruled by the same family since 1783.
The country was loosely under the UK's rule until 1971 and is now a constitutional monarchy with an elected assembly.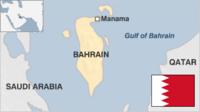 Most people in Bahrain are Shia Muslims and want more power from the minority Sunni-led government.
There has been ongoing violence in the country since last year, when a democracy movement started after similar Arab Spring uprisings in Egypt and Tunisia.
Reforms had been put in place before the protests were crushed by the government.
Activists claim around 70 people have died since the violence started but the government says protesters in Shia villages are out to harm the police.
Youths still clash daily with riot officers in Shia Muslim districts and thousands take part in opposition rallies.
Who is backing the govenment in Bahrain?
Sunni Saudi Arabia sent troops to back the government's crackdown last year, while media in Shia Iran have taken up the cause of the opposition.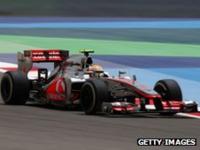 Bahrain is also the base for the US Navy's Fifth Fleet, whose tasks include trying to put Iran off trying disrupting oil tankers travelling to the West.
Washington, however, does not want to put its ties with the ruling family at risk because it sees them as an ally in the region.
Opposition parties, led by al-Wefaq, want the elected parliament to have more powers, reducing the domination of the Al Khalifa family.
They say the Sunni government shuts them out of housing, health care and government jobs.
Protests have been taking place in Bahrain's capital Manama this week with more promised for this weekend's Formula 1 Grand Prix.