Abortion provider reassures women over hacking
20 April 2012

From the section

Health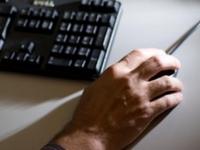 Britain's largest abortion provider has told women not to worry about contacting them after it emerged thousands of attempts had been made to hack into their computers.
It comes after a man broke into the site and stole the details of 10,000 women who had sought advice from the British Pregnancy Advisory Service (BPAS).
In the five weeks since his arrest, 2,500 other attempts have been made to hack into the organisation's systems.
Anti-abortion campaigners have condemned the hacking attempts.
'Extreme'
Josephine Quintavalle from the Pro Life Alliance said: "We are against the violence of abortion but we are also against any violent or illegal activity in achieving our concerns."
Almost half of the hacking attempts came from the United States.
BPAS said all of them had been unsuccessful and reassured women that their medical information remained safe.
Clare Murphy from BPAS said the attack was "the most extreme example of anti-abortion activity in the UK".
She added that BPAS had made changes to the site and no longer kept personal details there.
"We now know that there's absolutely no risk of these details being divulged," she said.
"There's really no need to be concerned."
James Jeffery, from Wednesbury, West Midlands, was jailed for two years and eight months after pleading guilty to breaking into the BPAS website.