CD sales plummet as digital sales continue to rise
19 April 2012

From the section

Music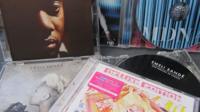 CD sales have seen a significant year-on-year drop in the first three months of 2012, according to figures from the BPI and the Official Charts Company.
Sales fell 25% from 20.5 million in the first three months of 2011, to 15.3 million this year.
Digital sales continue to rise with almost a third of all albums now being bought digitally.
The Entertainment Retailers Association says more needs to be done to make the CD more appealing.
Outdated?
"It's a worry the products we're selling are perceived as possibly outdated," said Director General Kim Bayley.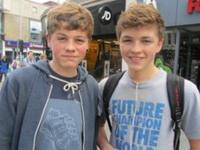 "So we do need to update the product."
The organisation represents stores like HMV and online sites such as Amazon.
She denies the CD is dying out and points out that they're still the market leader in terms of album sales.
"We're quite happy for people to buy digital but the vast majority of consumers want to do a bit of both," said Kim.
"We'd like to possibly merge the two so when people buy CD formats they're also being delivered the digital functionality they're craving."
One idea being suggested is a system whereby the music transfers automatically to your MP3 player, tablet or computer as soon as the CD is scanned at the till.
CD interest?
Kezia Buckham, a student in Southampton, says she hasn't bought a CD "for a long time".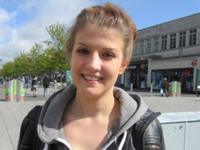 "I play everything on my computer so I don't really need CDs," the 22-year-old says.
"If I want to listen to something in my car then I download it and put it on my own CD."
She says the idea of updating the CD sounds "more appealing" but jokingly admits it would still mean "having to leave the house to get to it (the CD)".
Adele dominates
The latest figures come from the BPI, which represents the music industry, and the Official Charts Company.
They show that digital now accounts for 33.1% of all UK albums sales, up from 23.6% in the first three months of 2011.
Singles are doing well too with 46.7 million being sold this year so far, an increase of 4.4% on last year.
Somebody That I Used To Know by Gotye featuring Kimbra is the biggest selling single of the year so far.
The last CD bought by Southampton twins Conor and Rhys Reid was Adele's 21, which they got for their mum for her birthday.
Aside from that they no longer buy CDs.
Adele's album remains the year's best selling album this year with sales of 21 now exceeding four million in the UK.