Lana Del Rey co-writer: No-one liked Video Games
17 April 2012

From the section

Music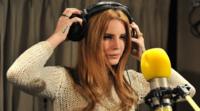 The man who co-wrote Video Games with Lana Del Rey has admitted that "no-one liked it" from the record company when they first played the track.
Justin Parker co-wrote five tracks on Del Rey's Born to Die album, released by Polydor in January 2012.
Video Games is up for best contemporary song at the Ivor Novello Awards.
"They didn't think it was a single," Parker said. "It was quite amazing because me and Lana thought it was brilliant."
It was the weight of public approval that helped the pair convince record executives, he said.
"I think the video changed everyone's mind. It just took off didn't it?
"I mean they had no choice, they had to release it, it was forced upon them."
The video accompanying the song has now been viewed more than 38 million times on YouTube.
Quick hit
Justin Parker and Lana Del Rey wrote together for about 12 months, completing 12 songs together, five of which made the cut for Born to Die.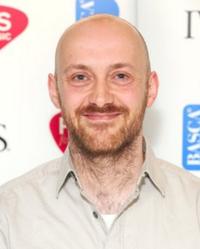 Despite the sombre tone of Video Games, Parker found composing it "a lot more fun than it sounds like musically".
"We wrote it in about three hours. It's quite a dark song, but it was an absolute blast."
The pair would meet up to write in London at weekends, Parker getting the train in from Lincoln, Del Rey flying in from New York "when she could afford it".
Parker found their collaboration simply worked: "It was a bit like writing with your younger sister by the end of it because we just got on so well - it just seemed so easy."
'The Adele effect'
Lana Del Rey joins the female-heavy nomination list for the 2011 Ivor Novello Awards.
Adele has four nominations while the album award is an all-female category for the first time in the ceremony's history.
Justin Parker feels "the Adele effect" can only bring good to the British music scene.
"It's great to have really classic song-writing being represented with Adele," he said.
"I think without Adele, perhaps Lana may not have happened because it kind of opened a door for people to look at that kind of song writing, a bit more classic style of song-writing."
The Ivor Novello Awards take place in London on 17 May.