Adele tops young musicians rich list with £20 million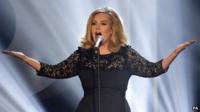 Adele has become the richest young musician in the UK, with an estimated fortune of £20m.
Last year's Sunday Times Rich List estimated her to be worth £6m but massive sales of her album 21 have helped her gain another £14m in the past 12 months.
Adele has beaten other young stars such as JLS and Jessie J to the top spot.
Cheryl Cole is second equal on the list with Leona Lewis, with each having fortunes valued at £12m.
Only two of the top 10 richest young musicians are men.
Both Craig David and Paolo Nutini are joint sixth, with £8m apiece.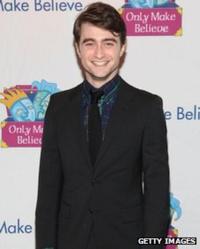 The rest of the top of the chart is dominated by women, including Charlotte Church (£8m), Florence Welch (£7m) and Lily Allen (£6m).
Daniel Radcliffe is still the richest actor under 30. His latest film The Woman In Black has helped him to amass a total of £54m, up from £48m last year.
His Harry Potter co-stars also feature on the list, with Rupert Grint thought to be worth £24m.
Emma Watson features on both the lists for actors and models and has a fortune of £26m.
Robert Pattinson has made the biggest increase in his fortune. His worth has gone from £32m in 2011 to £40m this year.
He is second on the list behind Daniel Radcliffe.
JLS and Jessie J are the only new pop stars to appear on the rich list for young musicians.
There is only one new addition to the actors list - Rosie Huntington Whitely - who at joint eighth with Sarah Harding and Kimberley Walsh, is thought to be worth £5m.
The Victoria's Secret model starred in last year's Transformers: Dark of the Moon.
The top 10 richest UK musicians aged 30 and under are as follows:
1. Adele - £20m
2. =Cheryl Cole - £12m
2. =Leona Lewis - £12m
2. =Katie Melua - £12m
5. Joss Stone - £10m
6. =Charlotte Church - £8m
6. =Craig David - £8m
6. =Paolo Nutini - £8m
9. Florence Welch - £7m
10. =Lily Allen - £6m
10. =Natasha Bedingfield - £6m
10. =Duffy - £6m
The top 10 richest UK actors aged 30 and under are as follows:
1. Daniel Radcliffe - £54m
2. Robert Pattinson - £40m
3. Keira Knightley - £30m
4. Kiera Chaplin - £28m
5. Emma Watson - £26m
6. Rupert Grint - £24m
7. Lily Cole - £8m
8. =Sarah Harding - £5m
8. =Rosie Huntington-Whiteley - £5m
8. =Kimberley Walsh - £5m
The Sunday Times Rich List 2012 will be published in full on 29 April.