Take Me Out contestant: Give guys a chance on the show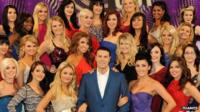 A contestant on ITV show Take Me Out says girls were encouraged not to be too picky early on in the rounds.
Lucy Harrold says the female contestants were urged not to judge the men on their looks alone when they came down the Love Lift.
They were asked to give potential dates some time, so both the girls and the public could find out more about them.
She also says that TV bosses did not force girls to leave their lights on for people they did not want to date.
Harrold says that although they were told to try to learn a bit more about the potential dates, "it was never, 'You are going [to go out] with this person'".
Take a chance
She added: "You have to remember it is an entertainment show.
"We were encouraged to leave them [the lights] on maybe a little bit longer to give a guy a chance because perhaps they weren't the best looking but they've got a great characteristic or a great interest."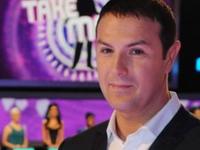 A spokesperson for the makers of Take Me Out, said: "We strongly refute any claims that we tell the contestants how to act or how to respond - turning a light on or off is entirely up to individual choice."
Harrold has also been surprised at the amount of attention this series has attracted.
"I didn't think that many people would be interested," she said.
"You have to be quite strong really because at the end of the day you are to an extent in the public eye."
It has been announced that there is going to be an American version of Take Me Out.
Harrold believes that its success depends on who they get to host the programme and that it will be hard to find someone as good as Paddy McGuinness.
"Paddy's the star of the show," she said. "We all look up to him almost like a big brother. I don't think anyone can run the show like Paddy does."
Series three of Take Me Out finishes on Saturday 7 April at 9.15pm on ITV1.