Ryan Gosling 'rescues' British woman in New York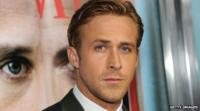 A British woman is claiming Hollywood actor Ryan Gosling rescued her from getting hit by a car in New York.
Writer Laurie Penny says it happened as she crossed a road on Tuesday night in Manhattan.
"I literally, LITERALLY just got saved from a car by Ryan Gosling. Literally. That actually just happened," she tweeted.
She says a witness nearby confirmed it was the Canadian actor but his representatives haven't confirmed it.
"I was crossing 6th avenue in a new pink wig. Not looking the right way because I am from London. Ryan Gosling grabbed me away from a taxi."
It's not the first time the actor has been praised for making the streets of New York a safer place.
Last August he was captured on video breaking up a street fight after coming out of the gym with the video going viral.
In an interview later, he admitted he was embarrassed about it.