Clinics 'bullying' implant patients over extra surgery
27 March 2012

From the section

Health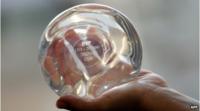 The British Association for Aesthetic Plastic Surgeons (BAAPS) says some private clinics are trying to bully patients with PIP breast implants into having 'unnecessary' surgery.
Fazel Fatah, the president of BAAPS, says he's seen cases of people being offered other operations and spending more money than they wanted.
"Medical treatment is not a business just like any other business - it's not a commodity" says Mr Fatah.
"Medical treatment should only be provided if it's in the interest of the patient and if the patient asks for the treatment.
"However, if the patient comes to you for a specific medical problem and you try to capitalise on that moment of vulnerability and try and cross-sell other surgical procedures they have never thought about and have never been an issue, it's immoral, unethical and should be condemned."
Sarah, 29, had her implants almost five years ago and saved £3800 with her boyfriend to pay for them.
She was surprised to find out that she had PIP implants: "It was a huge shock but I just presumed that they would put it right because I paid a lot of money the first time round," said Sarah.
Experts' advice on PIP implants
'Deformed'
Both the consultant in the clinic and Sarah's GP said they suspected one of her implants had ruptured.
The original clinic which fitted the implants was in administration, so she was dealt with by another clinic which had opened in the same location.
"Once I said I wanted them removed and that I wasn't going to give them any more money for replacements they just started to say that I'd have large amounts of scarring and it was a shame that such a young person would end up kind of deformed.
"They talked about getting bank loans and things, saying I would be deformed and look like a freak.
"They were just really trying to bully you into finding the money. I don't think anybody has ever not paid them the money to be fair.
"They were so shocked that I just wanted them taken out."